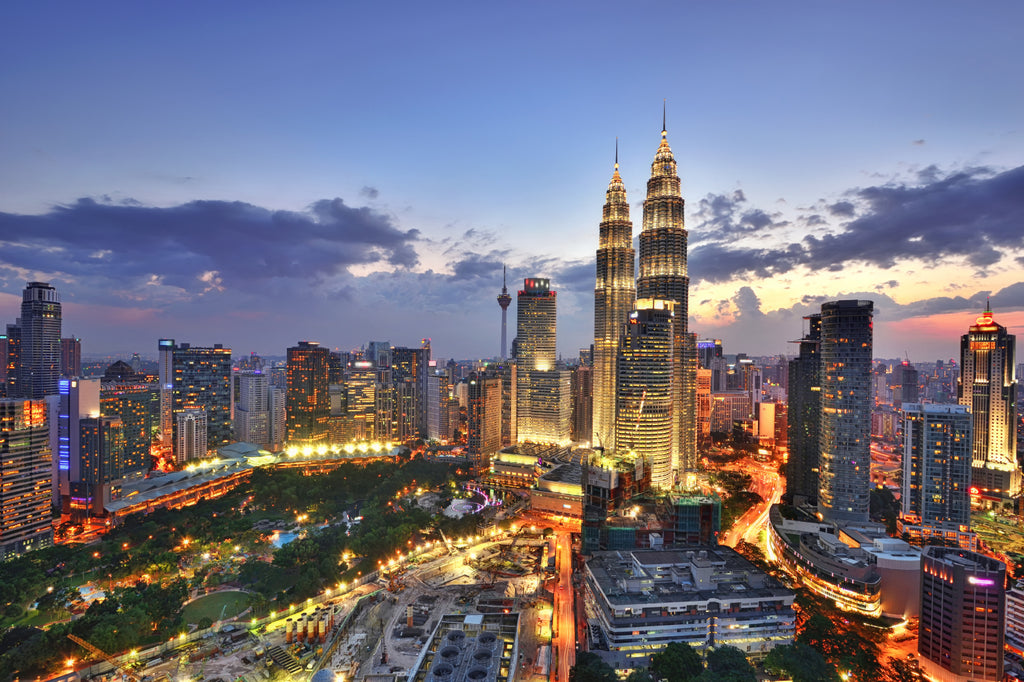 After Work: Where the Locals Go in Kuala Lumpur
Posted on July 12 2019
After a long day at work, there's nothing more you want to do than to get home, watch a movie and chill on the couch with your favourite snacks. Despite the immediate comfort, this routine can prove to be a bit bland and repetitive and turn your daily routine into a fixed cycle you can never seem to get out of. Unbeknownst to all, the capital of Malaysia has so much more to offer than spend the evening lazing away at home!
Why should you rediscover Kuala Lumpur
Kuala Lumpur is a dynamic city that boasts of amazing skyscrapers, colonial architecture, friendly locals, and natural attractions you would not want to miss. Of course, there wouldn't be much time after work to take out a day trip and visit all the popular tourist areas in the city. Chances are, your busy schedule, the thought of work the following day, and the idea of having to run into hordes of people at rush hour or after will surely suggest that you probably wouldn't have the energy to do anything insanely exciting at that period of time. However, there are a huge slew of places in Kuala Lumpur to go to that is bound to help you spice up your routine or allow you to simply wind down before you take that last trip back home.
At Gift Hampers Malaysia, the premium online store that provides you with the highest quality gifts and excellent advice on how to give the most memorable present for that special someone at all occasions, we know how to enjoy our time in this vibrant and beautiful city. So sit back, relax and take in our guide on how to make the most of your time after work.
A Local's Guide to getting the best of Kuala Lumpur
There are a variety of places to go in the evenings, but here are our top picks!
Central Market: As one of Kuala Lumpur's famous landmarks and popular tourist attraction, this cultural heritage hosts a rich variety of boutiques, handicraft and souvenir stalls. Enjoy shopping for local merchandise such as authentic Malaysian batik prints, embroidery carvings, mesmerizing souvenirs and sculptures. This is surely the hub for the artistic community and definitely allows you to take a break from city life.
Heli Lounge Bar: Looking for an interesting place to enjoy a drink with friends or colleagues? Look no further than the Heli Lounge Bar; by day a helicopter pad, and by night, a hotspot for all your nightlife adventures. The décor of the interior bar is stunning and you can see a wonderful view of the sunset at the top. Don't forget to bring a camera to grab a few photos before toasting away to an evening well spent.
Jalan Alor Night Market / Food Court: If you're feeling peckish after a long day's work, why not visit Jalan Alor, the ultimate food destination right at the heart of Kuala Lumpur. Indulge in the true taste of home along the sidewalk at a multitude of stalls. The food sold at these stalls are guaranteed the ones that best represents Malaysia. A delightful place for both locals and foreigners to enjoy.
Golden Triangle, Kuala Lumpur: This is the main commercial, shopping and entertainment district in the city. Here you can wine and dine at more modern restaurants and you will find fashion merchandise and accessories, IT products, designer brands and electronic goods. Great for chilling out with your friends, colleagues or going on a date after work.