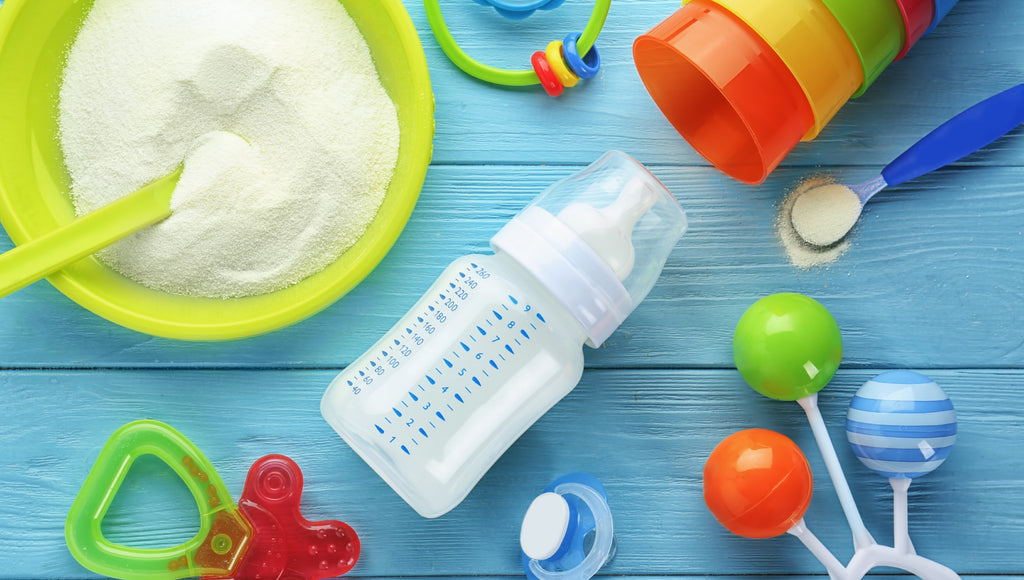 Our Playful & Useful Newborn Baby Hampers
Posted on October 18 2019
The addition of a newborn baby to the family is always a delightful cause for celebration, bringing about visits from loved ones, cheerful chatter and a lot of heart-warming moments. Nothing brings more happiness to the family than an adorable new bundle of joy to love and care for.
However, it's worth noting that having a newborn baby in the house requires a great deal of commitment, patience and lifestyle adjustments, all of which can be more than a little overwhelming, especially for new parents. During the early stages, parents will have to make way for sleep-deprivation, flawless organisational skills and precise preparation in order to look after their son or daughter. Yet though this balancing act can be challenging at first, routines and guidelines to parenthood can be learned or established, and ultimately the outcomes are very rewarding.
Why is it that important to have all your baby products ready?
As parents, it goes without saying that you would want the very best for your little one, and you will search high and low for the finest quality items that suit him / her best. At Gift Hampers Malaysia, the premium online hampers store in Malaysia, we understand the significance of getting yourself prepared, and we know all too well that babies – especially newborns – need a considerable amount of love and care from their parents. Even a cleansing session or afternoon feeding time can quickly turn into chaos if you don't have the right props or products at hand, yet if you've got your arms full, it can be very difficult to just leave and grab the things you need.
Why have a newborn baby checklist?
This is where we can come in to play. Whether you are the parent in question or a friend or family member of the new parent, personalised baby gifts found in gift hampers can be life-saving! Newborn baby hampers contain all the baby essentials for the first 3 months and can do absolute wonders for an otherwise hectic day.
To guide you along this exciting new journey, our staff has packed together our most prized baby products into three distinctive hampers to add to your shopping list. And knowing that parents will have their hands full. Read on to review our best recommendations!
What are the essentials for a newborn baby?
Bathing Products: A simple bath-time can take a disastrous turn if you don't have all the things you need within arm's reach. That's why our BABY ESSENTIAL BATHING SET is just the best hamper to get for lovely bath-times. Pamper your baby well with the fantastic selection of products, including Johnson's Baby Cooling Bath, Johnson's Baby Powder (Blossoms) as well as Johnson's Baby Travel Kit (Baby Powder, Baby Lotion, Baby Bath & Baby Shampoo.) Price: 225.00 MYR
Bedtime Items: Putting your baby to sleep is an essential part of parenting. It is important for your little one to have all the rest they can get. FIRST GIFT FOR BABY GIRL has exactly what you need for your baby to snuggle up and catch their forty winks. This hamper includes a soft pillow, a feeding bottle set, bath essentials, wipes and more. Price: 199.00 MYR
Entertainment: Your guess is as good as ours when it comes to always knowing what your baby wants, but we can be sure that we've got what you need to help keep your baby calm and content. In PERFECT GIFT BOX FOR BED TIME you will find a Lil'soft Baby Boy Gift Set, an adorable Large Plush Teddy Bear, a BabyLove Pillow, Drypers Nappy and bathing products that will surely make your baby feel safe and secure. Price: 509.00 MYR