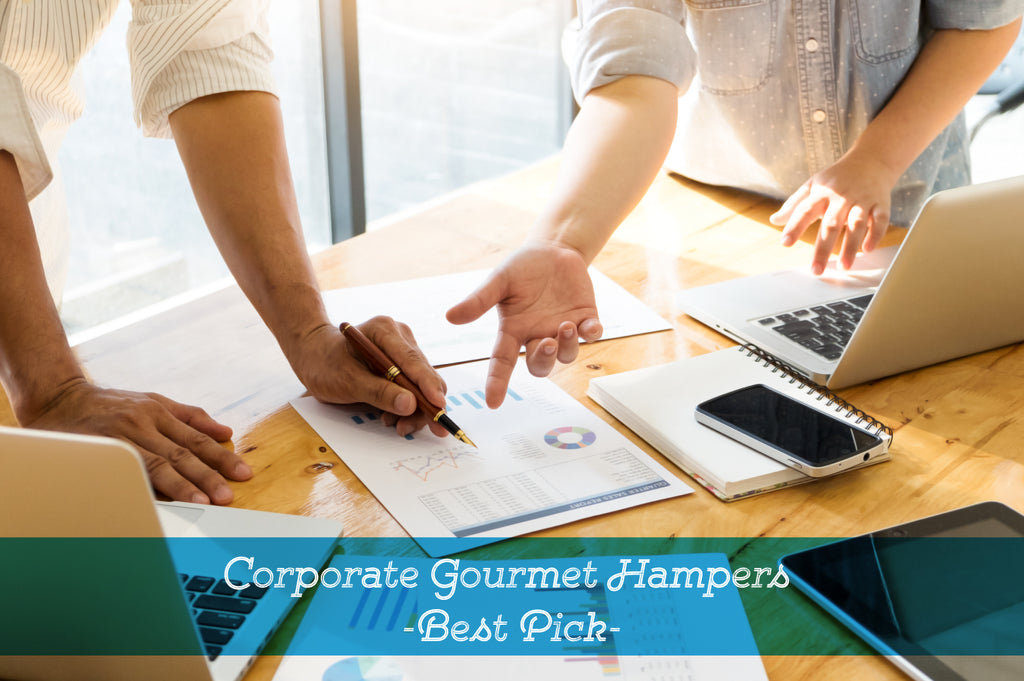 Corporate Gourmet Hampers Best Pick
Posted on April 01 2019
The Culture of Corporate Gifting
Corporate gifting is a marvellous way for your company to show appreciation to your favourite clients. Not only is it a fantastic strategy for maintaining a good business relationship, it also indicates how much you value their support and how you're willing to return this supportiveness throughout the business.
Giving meaningful gifts at the right designated time reflects on how much you respect and care for your clients, implying that you have great consideration for their needs. The simple, but kind gesture is usually well received by clients and can help strengthen the business bond immensely.
There is also a higher possibility of your clients returning to do more business with you. Good business offers are usually shared between clients and other potential new referrals, thus, your efforts will do wonders for the public opinion of your brand.
Gift Ideas and Gifts to be Avoided
It can be tricky trying to find the right corporate gift for all your clients. After all, everyone has different tastes, needs and expectations when it comes to these little tokens of appreciation.
We could start by eliminating gifts that should never be given in corporate gifting. These include the following:
Cheap gifts

. If you

'

re looking to impress the client, inexpensive-looking gimmicks will have the opposite effect

Overly extravagant gifts

. The other side of the budget spectrum is not a good idea either. These gifts can make the recipient feel uncomfortable and for the business, it is a huge price to pay to please a single client

Culturally or religiously insensitive gifts

. All clients have their own values and beliefs, and giving the wrong gift can appear imposing

Promotional gifts

. While you deliver with the best intentions, these gifts can seem more like a marketing tactic rather than an act of generosity

Not properly wrapped gifts

. No matter how good the gift is, if it is not presented well, it can be unappealing and even showcase a lack of effort
At the end of the day, the aim is to show your appreciation, respect and support for your client, and you wish to give something that would impress them. The gifts you get could be in the form of physical items like gift boxes, gift baskets, gift hampers or any practical products that are highly representative of your company's core values and identity. They could also be in the form of gift cards, gift coupons and vacations for your very special clients to enjoy.
To help tackle the hassle and workload of finding the right gift for your clients, we have come up with some great gift ideas that will not fail to impress! Here we have three different styles of corporate gourmet hampers that are bound to suit every client on every occasion.
Everyone aims to be in their best condition, both mentally and physically. Wishing your clients good health and wellness is always a winner! This Gift Hampers Malaysia Signature Basket is packed with all the delicacies needed to stay fit healthy. Includes essence of chicken, bird's nest and ginger slices. Price: 499.00 MYR
Nothing beats the simple pleasures in life, and that is why we present to you this delightful classic gift basket! Filled with organic tea and soya bean powder, a variety of dried fruit and corn flakes, this is a wonderous healthy treat for anyone who wants to relax with a snack. Price: 358.00 MYR