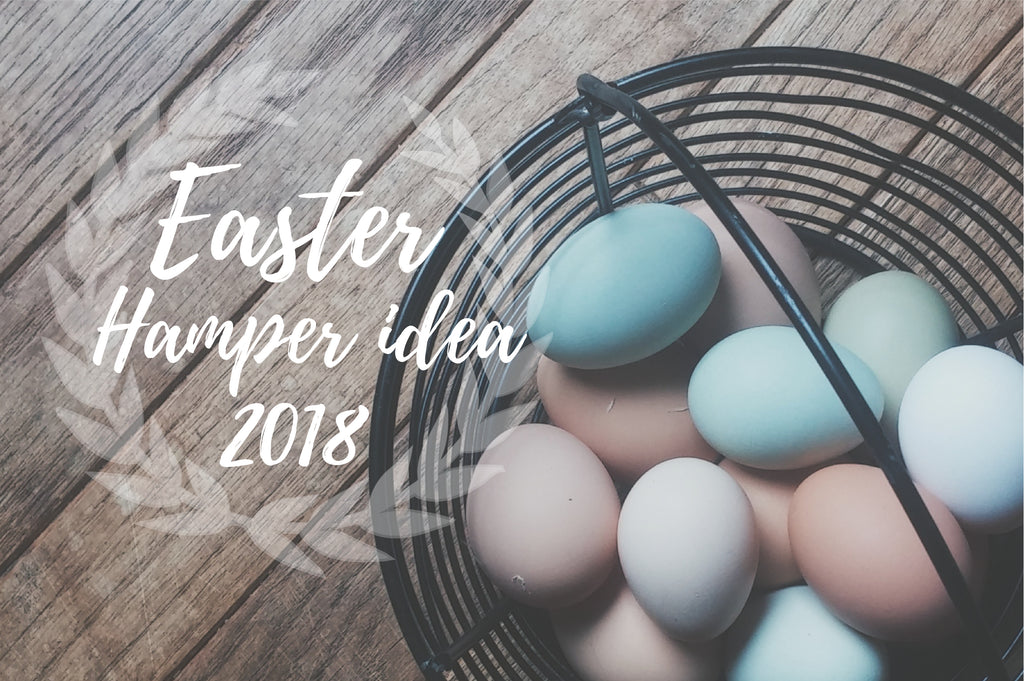 Easter Hamper ideas 2018
Posted on March 26 2018
Easter is the oldest Christian festival there is, dating back to a time even before Christmas. Easter traditions have been celebrated for centuries, and it is considered one of, if not the most, important festival in accordance with the Christian calendar.
Among the many celebrations associated with Easter, the exchange of Easter eggs, candy and chocolate treats are by far the most popular. Easter eggs are highly symbolic of new life, birth, new beginnings, and the resurrection of Jesus.
The Easter holidays mark a particularly jovial time for everyone in Malaysia. We take this opportunity to host and attend family gatherings, and to connect with loved ones. There is an array of enjoyable events that spread across the country, including Easter baking workshops, face-painting and a display of delightful Easter-themed food, such as cakes, sweets and savoury dinners.
Another custom involves egg painting. This is said to have derived from the fact that during Lent, back in 13th century, eggs were considered a forbidden food. To signify the end of a time of fasting and penance, people used to paint and decorate eggs. They would then consume the eggs on Easter as part of the celebration. These days, children can also partake in egg painting, and to add more excitement to the festive fun, competitions for the best designs are held at certain venues. Chocolate Easter eggs are exchanged between families and friends, and everyone can join in an Easter egg hunt.
We know too well that, during this time of new beginnings and gift exchange, how important it is to choose the right gifts for the right people. Instead of dealing with the hassle of shopping lists and frantic decision-making, make your life a lot easier by choosing a selection of delectable treats from our Gourmet Hampers. A perfect gift for all families, old and young.
But which hampers are the most suitable for Easter? Well, we highly recommend those that contain party snacks such as chocolates and cookies, which is why we put forward two Gourmet Hampers. Complete with a seasonal gift box, to keep it all together, and a complimentary message card, we think these two are perfect for the occasion.
Can the holidays get any sweeter? Impress the fellow sweet-toothed in your life with this amazing hamper that lives up to its name. No one can say no to the assortment of chocolates, cookies, almonds, Japanese green tea and sparkling juice packed into this box. Ideal for any family who, amidst the hustle and bustle, wish to spend some good quality time together, relax and enjoy the variety of snacks. May the chocoholic dreams come true for all! Price: 348.00 MYR
Easter is undoubtedly a time for parties and get-togethers. What better way to celebrate this festive time than with Party Favourites? This gourmet hamper offers all the goodies you need to host a party… or to bring to your friend's. Packed with biscuits, milk chocolate, wafer rolls, cookies and earl grey tea, this hamper gives you the utmost essentials for a sit-down-and-chat with all your friends and family. Price: 350.00 MYR
The sweet holiday spirit in Easter is all about spending time with loved ones, being creative and ultimately just having fun. These Gourmet Hampers are ideal for the busy body with a big heart, who doesn't have enough time to go around shopping for the many individuals they hold close to their heart. Digging deep into these boxes, you will be able to find a little something for everyone. Be it the festival itself or those treats within your hamper box, here's to wishing you a wonderful Easter!