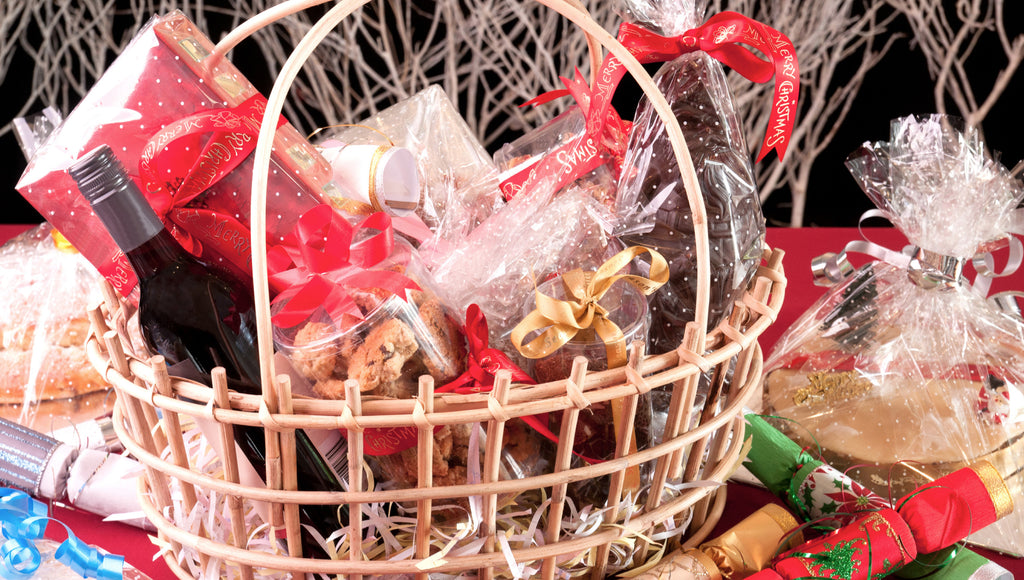 Grand and Luxurious Christmas Hampers Under RM$500
Posted on December 06 2019
Gifting people shows that you appreciate their presence in your life and goes a long way in strengthening the relationship. Gift hampers are ideal for Christmas, Valentine's Day, Easter, and birthday. These days, gift baskets have gained popularity since they're easily available and appropriate for people of all ages.
We are so honored to be featured on Trusted Malaysia as one of The 7 Best Hampers in Malaysia for Gifts. What are you still waiting for? Don't miss out our Christmas hamper under RM$500!
Christmas Cooler
This hamper goes for RM480.00 and is full of chocolates, cookies, and sweets.
Holiday Delights
This hamper goes for RM290.00 and is filled with must-have gourmet treats for Christmas.
Christmas Gourmet Lover
This hamper goes for RM279.00 and contains cookies, chocolate, crisps, a complimentary message card among other items.
How To Find The Best Hamper On A Budget?
Contrary to popular belief, pre-wrapped gift hampers do not have to be impersonal neither do they have to be very expensive Christmas gifts; it's possible to find affordable small luxury gifts. In this section, we'll guide you on how to make sure that you stay within your budget and what to put inside a gift hamper.
You should make sure that the gifts inside the hamper will be useful to the recipient. To do that, start by picking a theme - this is usually dependent on the celebration.
What goes inside depends on the set budget. If your budget is minimal, consider making the contents yourself. However, if your budget is flexible, you can order a hamper from a gift shop.
As for the gift "container," you can decide to use a basket, a reusable cardboard box, a wooden crate, a serving tray, or even a serving bowl. When it comes to wrapping the gift hamper, some commonly used wrappers are cellophane and tea towels, with ribbon finishes.
What Are The Essentials? 
The secret to creating an incredible gift hamper is the contents that you put inside. While there are many pre-packed gift hamper options, you still have the option of choosing the contents yourself. Here are some items that go in a hamper:
Canned soup

A variety of fruits
Wine or champagne
Chocolates
Cookies or biscuits
Selection of board games
Table coasters and a set of glasses
Tips For Gifting
A lot of times we find ourselves in situations where we're not sure about what gift to get for special people in our lives. You ought to put some thought into the type of gift you choose. Here are three tips to help you:
Pay attention to what your friend, colleague, or loved one is interested in. That will help you choose a thoughtful gift – one that they most probably need.
Get creative. Show the recipient that you took your time, energy to get them something you knew they would love. Look for inspiration and gift ideas from the internet or magazines.
If possible, deliver the gift personally.
Advantages Of Gifting Gift Hampers
Here are the main advantages of giving out gift hampers:
It's quite obvious that a hamper contains more than just one gift. The basket usually has an assortment of gifts. This way you can express your love through different gifts.
The hampers are economical since when you buy in bulk you'll get most of the items at a discounted price. It's cheaper to buy gift hampers than single gifts. If you have no idea about where to start, search for gift website Malaysia and browse through their categories.
Gift hampers make the person feel appreciated. It demonstrates the desire for the relationship to remain a long-term bond.
The gift hampers are easily customizable to fit certain occasions. This means that you can give a gift hamper for different celebrations because the items inside will not be the same. More so, hampers can be customized to give a more personal experience.
Hampers are thoughtful. When gifting someone special, you think about different gift ideas and choose those that you feel will impress the person. Gift hampers make it easy to choose a theme, create a list of gifts, and wrap them together.
Gift hampers are

eco friendly. The baskets are reusable and can be used to create another gift hamper with the same basket. This also saves you money.

When you order for a gift hamper to be delivered to someone, the gifts will be neatly wrapped and delivered on your behalf – this will definitely save you so much time.