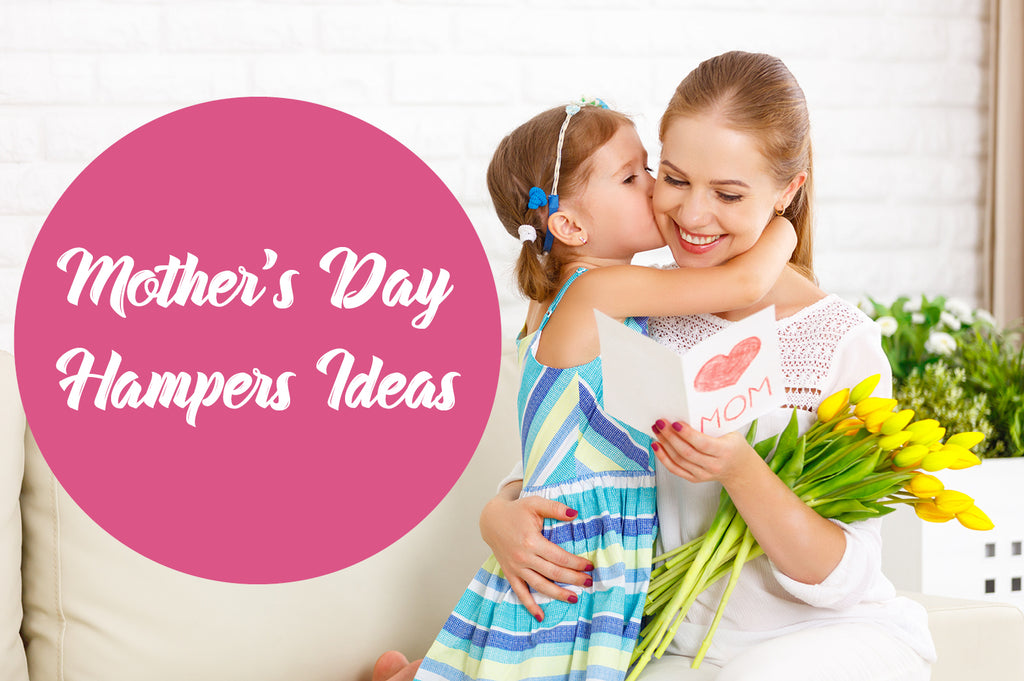 Mother's Day Hampers Ideas 2018
Posted on April 29 2018
It's that special time of the year: to celebrate Mother's Day. Held on Sunday, 13th May this year, it's about time we get cracking on what we have to offer our mums. If you're kind of stuck for ideas or you simply don't have the time to browse in shops and various websites for that perfect gift, our team here have just the right thing for you.
Time and time again, we give our mother dearest things she doesn't like, over-priced items or just presents upon presents that are stacked up at the back of the closet, gradually accumulating dust over the years. Well, we're not about to let that happen again! Our Gift Hampers are specially thought out to pack all the good things your mother needs to stay healthy and happy all through the year. We have quite a few nutritious and delicious packs in store, so to narrow them down even more for you, we would highly recommend three top items on our shopping list:
Saying "Happy Mother's Day" can mean a lot more than just a box of chocolates and flowers. It could mean sending a gift of wellness and love. Send your very best wishes to your mum on the day with this delightful hamper that literally brims with glowing health and nutrition. This traditional gift basket contains two of the healthiest items in the world: Ginseng Bird's Nest with White Fungus & Rock Sugar and Raw Wild Honey. Include your warmest words in the complimentary message card and your gift is complete. Price: 214.00 MYR
Bird's nest has always been known for its rarity, various healing properties and high nutritional value. It is used to boost our immunity, maintain our youthfulness and help speed up recovery. It is also a fabulous product for beauty, as it offers to enhance one's complexion. All in all, it is a great pick-me-up for everyone, a resource that your mum would undoubtedly appreciate. In this special bird's nest hamper, we not only have a choice between one to five sets of Rock Sugar Bottled Bird's Nest, but we've also included Essence of Chicken (Traditional) and Essence of Chicken with Cordyceps and American Ginseng, all packed neatly in a gorgeous hamper basket. Starting price from: 464.00 MYR
If your mum is a foodie and appreciates the quality of snacks, this hamper is tailored just for her! With a varied combination of dried scallops, biscuits and cookies, almonds and smokey cheese nibbles, chocolates and tea, this hamper allows your mum to kick back, relax and enjoy her tea-break without worrying too much about being unhealthy. Contained in a seasonal gift box, this little treasure seems almost too good to be true! Price: 479.00 MYR
See something you like? Show your mum how much you care and consider her health by presenting her with one of these lovely, practical hampers. It will be a warm and joyful Mother's Day she will never forget.