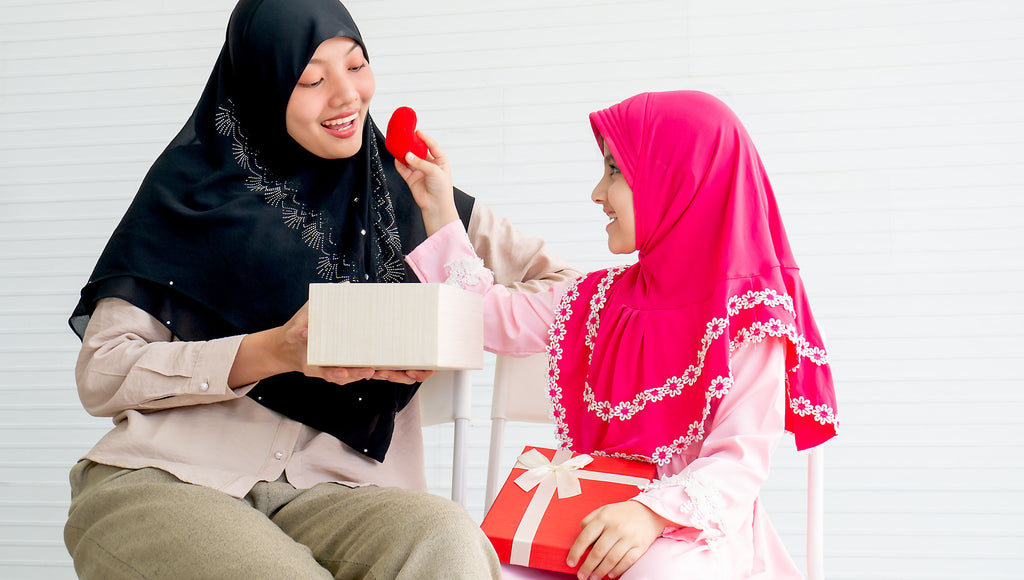 Hari Raya Celebration Checklist
Posted on May 21 2020
Busy schedule and haven't had the time to prepare for Hari Raya? Throwing a house party and need to get everything sorted last minute? There is hope! With our last-minute Hari Raya party preparation checklist, you'll have a room full of satisfied guests in no time!
If you understand Hari Raya, you will know that there is a lot more to this festival than happy family and friend gatherings with an abundance of food to pass around. Understanding this sacred day more will ensure that you will plan more effectively, have fun and be a wonderful host.
About Hari Raya
According to the Islamic (Hijrah) calendar, Hari Raya takes place on the first day of 10th month. Hari Raya 2020 will be on 24th May. Mark that on your calendar so you could plan and prepare beforehand!
Hari Raya celebrates a victorious end to a period of fasting – one month long to be exact! Those who have taken part in fasting are now free to enjoy a day of feasting and celebration. The significance of Hari Raya food is something you need to take into account when planning its provision during this festival.
What do you need to prepare for throwing a home party this Hari Raya?
Gift Hampers Malaysia has compiled a list of things you could prepare for the celebration:
Spring-Cleaning: Hari Raya signifies new beginnings. What better way to do this than to spring clean thoroughly? Throw out any old items you don't need and dust down all those hard to reach places to ensure the place is sparkling clean days before your guests' arrival.
Decorate your house: A colourful welcome sign, garlands, green lanterns and plants are all wonderful decorations to brighten up the atmosphere and make the home more festive during Hari Raya.
Buy and wear traditional clothes: In preparation for the celebration, purchase new attire that are specially made for Hari Raya. The traditional attire for women is called baju kurungs and the one for men is called baju melayus. There's no particular colour code so you can wear any colour of your choice.
Prepare gifts to exchange with your guests: It can be a little tricky buying the right gifts with such little time to spare during this busy period, so Gift Hampers Malaysia would love to lend a helping hand. You could order our gift baskets and hampers at the comfort of your own home. Our experts ensure that each hamper is packed with the finest quality goodies and fruit, and that there's definitely something for everyone. After purchasing, you can easily track your order online and enjoy free delivery (to all metropolitan areas in Malaysia).
Prepare Haji food and traditional food in Malaysia: Of course, food would be a big deal to prep, as we expect to be feeding those who had been fasting for an entire month! If you're stuck for what kind of food to prepare, here are some open house menu ideas:
Ketupat – a delicious rice dumpling wrapped in woven palm leaves and shaped into a diamond

Rendang – a fragrant spicy meat dish (usually beef) cooked with spices and coconut milk

Bubur Lambuk – a thick and tasty congee that is great for breaking the fast

Dodol – you can make different flavours of this sweet, sticky toffee-like candy
Hari Raya activities
Aside from feasting, you could also prepare some fun celebration ideas for everyone. Set up some henna ink on a table in the corner so that your guests could paint on each other's hands. Prepare green envelops for children and some arts and crafts for them to use during their stay. Story-telling and music sharing are great for everyone young or old.