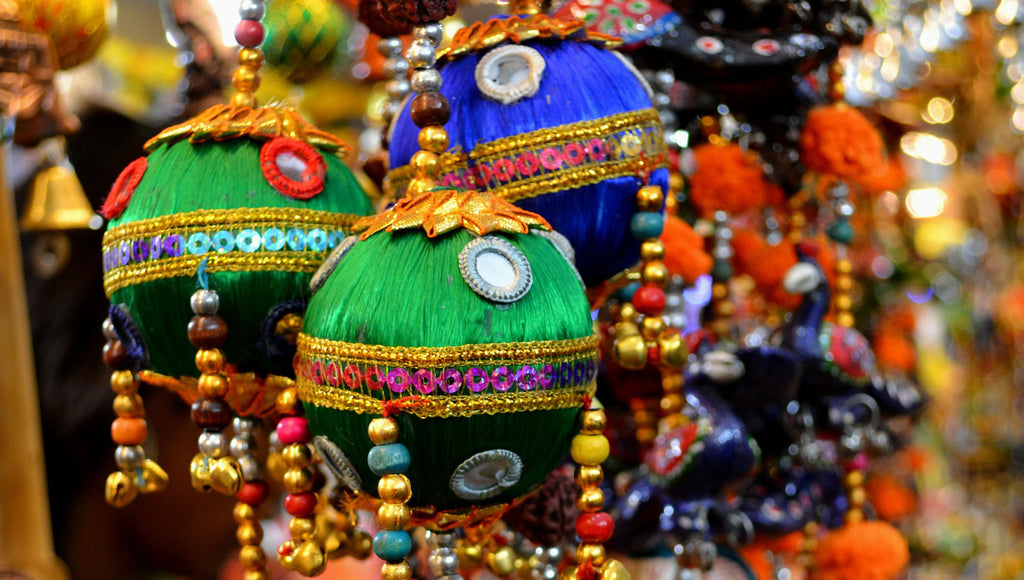 Exchanging Deepavali Gift with Friends & Family
Posted on September 13 2019
What is Diwali Festival?
The festival of lights or Diwali is an Indian celebration, celebrating the arrival of the New Year in early autumn, lasts for five days. The word Diwali derives from ' Deepavali, ' a word which could be interpreted as a row of lights.
During the Diwali festival, light plays a unique role, as Hindus decorate their homes and temples with oil lamps symbolizing the victory of good over evil. Consequently, people express their gratitude for all the positive things that occur in their lives. Other elements of this festival are the use of pyrotechnics, flowers and coloured powder to draw decorative figures.
Best Diwali Gift Ideas for your friends & family
Chocolate
Chocolate is a delightful gift that makes people happy, everyone likes it, welcomed gifts in any home as they have great validity and can be consumed long after being presented. It is an ideal gift for any occasion, like Diwali, Christmas, birthdays and anniversaries.
Chocolate can be a good way to surprise someone and show him your appreciation. In addition, it is affordable, easy to wrap and virtually guaranteed to put a smile on someone's face! Giving chocolate gift baskets online can be a great idea.
Dried Fruits
Nowadays, the trend of giving dried fruits as gifts is going popular. It does not get spoiled quickly, provide numerous benefits to the body, and good options for everyday snacks.
Nuts
Who does not like nuts? It is a useful and blithe gift. Nuts are rich in vitamins, minerals, and phytochemicals, give energy and rich in plant fibres that help satiate the appetite.
Watches
Watch is the right choice to give gifts to children, women or men. You can find good offers in the festive season by many brands. Online shopping makes you choose what satisfies your taste and budget.
Gift voucher
If you are too confused with the gift, you can give gift vouchers. The biggest advantage of this idea is that the recipient can buy things of his choice. Whether it is beauty related, accessories, gadgets, outfits or decorations.
Paintings
Giving Paintings in Diwali is a great option. Actually, if you gift someone special painting or a good art piece, it will be a gift worthy of appreciation.
This gift could be placed in the person's home, make him remember you whenever he looked at it. You can buy good paintings from e-commerce websites, open market or any art gallery.
Garments
Garments are common gifts in Diwali. They are practical, useful and delightful gifts for all family members.
Online shopping
If you have a short time, you can order gift items online.  There are many websites where you can buy trendy and stylish gifts in your budget. Also, there are many online stores for Diwali sweets, gift baskets and gourmet hampers in Malaysia.
3 Different Styles of Deepavali Gift Hampers for your Special Ones
1- Imagine the reaction of someone you love when he opens GOURMET INDULGENCE, which contains a selection of the best types of Almond Milk Chocolate, Chocolate Chip Cookies with Almond, Coconut Cookies and more. Fill their hearts with happiness by sending this Hamper. Price: 479.00 MYR
2- We always need our friends and families to share luxury times. LUXURY TIMES makes the time nicer. This Hamper contains the best types of milk chocolate, almond cookies, in addition, Coffee Break (Mocha) chocolate roll. Price: 166.00 MYR
3- Some people like traditional gifts but with a modern touch. This makes the selection so difficult. We have made it easy for you. Our GOOD TIMES contains dried fruit, chocolates, nuts, Juice and more. Price: 366.00 MYR