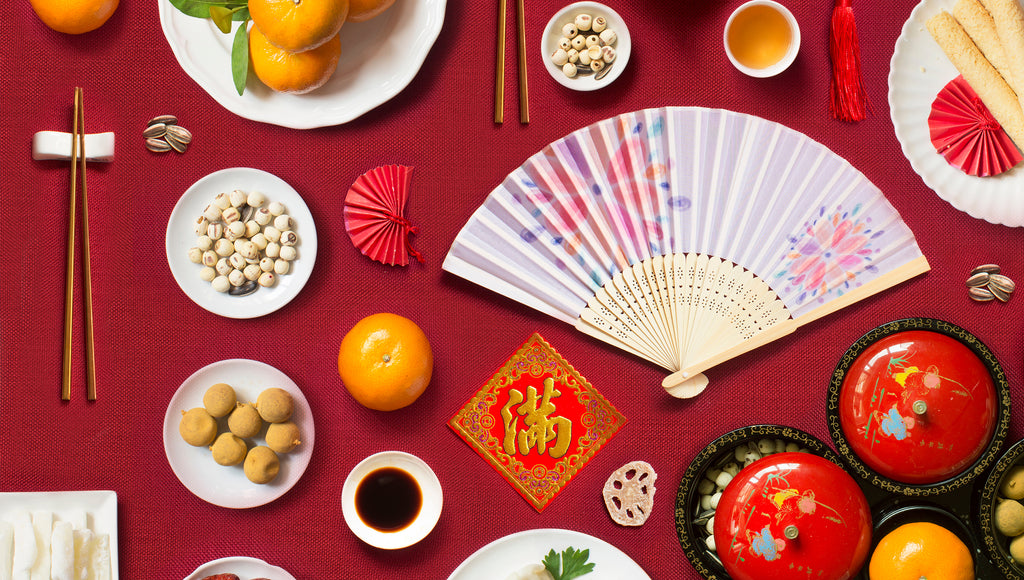 Top 8 embarrassing questions and how to answer them during Chinese New Year Visit
Posted on January 16 2020
Chinese New Year Reunion with Family and Relative
During the Chinese New Year and the Lunar New Year families come together to celebrate. People eat together and also give out Chinese New Year gifts for parents and relatives. As relatives try to catch up, you might find yourself in an awkward situation after you have been asked a hard question that may seem almost impossible to handle calmly.
We have compiled a couple of common questions that you might find inappropriate and we'll tell you how to answer them:
"Why aren't you married yet?"
It's hard to understand why relatives are so interested in our love life. They are always meddling and trying to find out if we are seeing someone and when we plan on making things official.
To escape this question, just smile. Well, unless you are actually seeing someone and don't mind going through the trouble of explaining how things are going.
"When should we expect you to start having kids?"
This is another common question that's quite personal. It's a matter that should only be discussed between you and your partner.
Again, you need money to raise children and your relatives are sure not going to help with that. Just do it when you're ready and don't let their nagging get to you.
Why have you lost so much weight?
If you have lost a considerable amount of weight, people will assume that you have been sick or stressed. Nobody knows what the other person is going through so we should avoid all the scrutiny.
Although some really mean well by asking, they shouldn't make a big deal out of it.
Unless someone is feeding you they should stay out of your business.
You have gained so much weight! What's up?
Another weight-related question! Why do people care about what and how much you have been eating?
If anybody mentions your weight, ask them to politely not shame you for it. That's horrible and to think they're probably fat too.
How much money do you make?
By asking how much money you make, they're trying to figure out whether you are rich or not.
If you haven't asked anyone to help with your bills so far, they shouldn't care how much you are making.
How to make the situation less awkward
It's okay for some of the questions above to trigger some form of anger. Instead of being angry or sad, go ahead and wish them Chinese well wishes which are health, wealth, and good fortune in the New Year.
When someone greets you "Xīnnián kuàilè" you reply "Xīnnián kuàilè" or "Happy New Year to you too, thank you"
Gift-giving is also common with some popular traditional gifts being the red envelope/packet, tea, fruit baskets, sweets, chocolate, tobacco, alcohol, and clothes.
Not sure what to get a loved one apart from a greeting card? Here are some hampers that you can shop with us to help make your relatives' traditional wishes come true:
This hamper is ideal for Chinese New Year and would also function well as a festival, celebration, or even corporate gift.
For drinks, you can choose between Fresjus Sparkling Juice, Act Five Shiraz Cabernet Merlot Red Wine, or Chivas Regal 12 Years Blended Scotch Whisky.
This hamper is also great for Chinese New Year among other celebrations. It contains fortune cookies and dried mushrooms among other goodies.
For drinks, you can choose between Fresjus Sparkling Juice and Act Five Shiraz Cabernet Merlot Red Wine,
This hamper has some amazing traditional gourmet treats that you can enjoy with your family as you welcome the New Year. Send it out to wish your loved ones good health, happiness, and prosperity.
Etiquette for Chinese New Year Gift Giving
Remove the price tag
Ensure that the gifts, as well as the wrapping materials, are in bright colors i.e. red and gold
Get the gifts in pairs (or even numbers). Avoid odd numbers