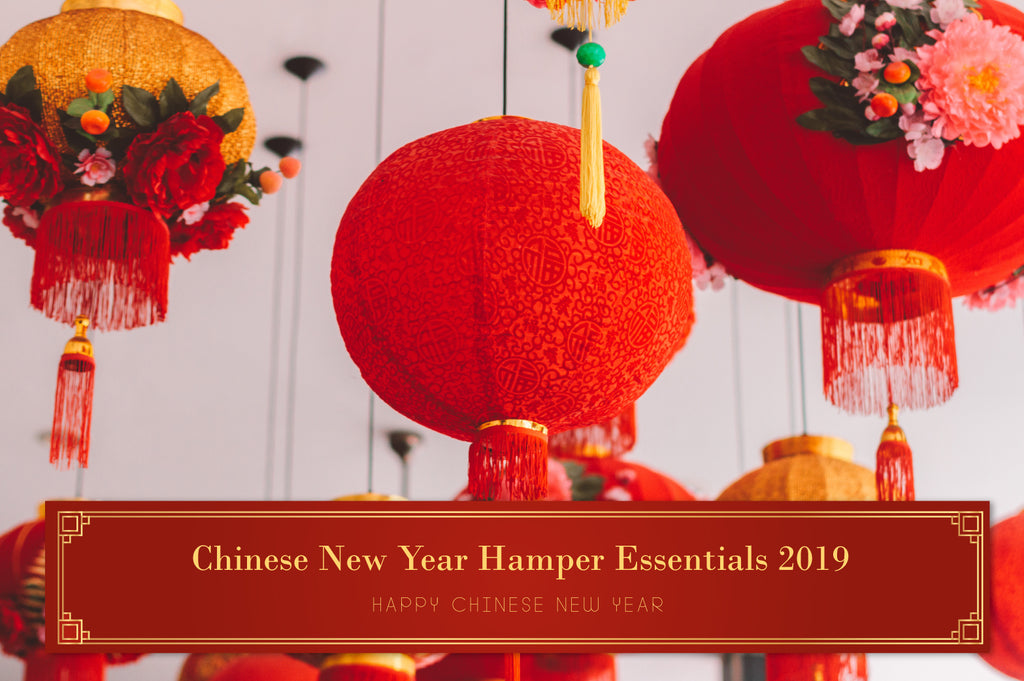 Chinese New Year Hamper Essentials 2019
Posted on January 23 2019
Chinese New Year is considered the biggest and most important festival for Chinese communities all across the world. It is celebrated across the world on the first day of the Lunar Calendar. This celebrations continue for 15 days. The Chinese New Year will be celebrated from 5th February to 7th February this year.
Due to the large number of Chinese population in Malaysia, especially in Kuala Lumpur and Penang, it is the most popular festival there. Both the cities are brimming with excitement and fun during the days of this Spring Festival.
Before the celebrations begins, people clean their homes and decorate them. Plenty of delicious foods are prepared, friends and families meet for dinners. People go shopping and purchase new clothes for the festival. Elders and family members gift unmarried relatives ang pows which are red packets of money. There are huge feasts around with lion or dragon dances. The days are busy, with malls being packed with shoppers out shopping for Chinese New Year decorations, new clothes and stocking up food for open houses. The night is bright with stunning fireworks. Informal pedestrian parades are carried out on roads.
We have shortlisted few hampers for you, which will be the perfect gifts to give your near and dear ones, to wish them happiness and prosperity this new year.
Kickstart the year of the Pig and surprise your family this wonderful traditional Chinese New Year gift box. Everlasting Fortune hamper is filled with mouth-watering goodies and bottle of Sparkling Juice. Gift wrapped in a beautiful Malaysia Festive Basket.
CNY enrichment is packed with best traditional Chinese gourmet treats. Bring on the celebrations for the Year of the Pig with this gourmet basket for your family. The gift basket is loaded with Pack of Ceylon tea, fortune cookies, currant wafers, noodles, chocolates etc.
Send seasons greeting for the New Year with this hamper loaded with delicious gourmet goodies. You can choose from adding a bottle of sparkling juice or red wine or Whisky to the hamper. Lucky CNY hamper is filled with chocolates, nuts, fortune cookies, egg rolls and more.
The perfect choice for corporate gifting this Chinese New Year. CNY Surprise is a filled with gourmet delicacies like white flower mushroom, crispy sweet dates, black moss, Choco rolls, fortune cookies etc. You have an option to either add a bottle of sparking juice or wine or whisky to the hamper.