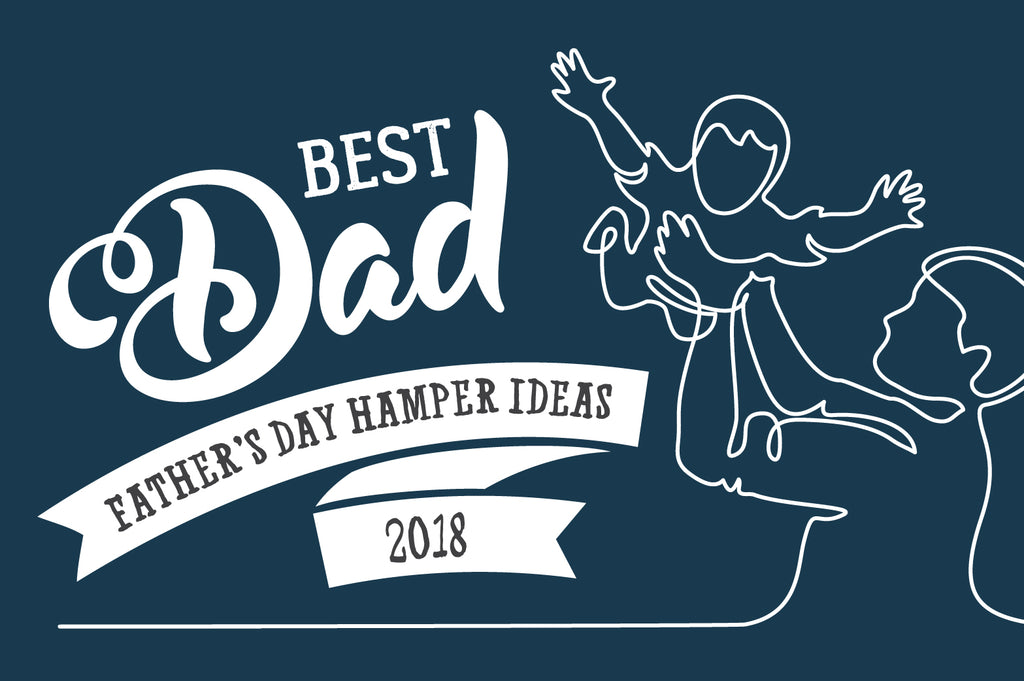 Father's Day Hamper Ideas 2018
Posted on June 13 2018
Remember the man who held your hand, fixed your bike and guided you through your journey every step of the way? And who can forget the daft dad jokes, the silly singing in the shower and most importantly, the contagious belly laughs you've shared all these years?
Yes, Father's Day is just around the corner – June 17th, to be exact! – and it's time to start planning on how to spend this special festival with your dad. Maybe you have decided to go on an outing in nature or abroad and feast your eyes upon the views there. Perhaps you'd go for a nice drive down the country roads or down by the shore for a good adventure, just like the old times. Or if you can't take the time off, a classic dinner at his favorite restaurant would do just fine. Whatever you have in mind, the most important thing is to have fun together and enjoy.
As for the Father's Day present, it takes a little more thought than the planning of the day. Gifts are for keeps, and if we don't get it right, you will find it being stuffed onto the back of the wardrobe like all the new gifts of the past.
To celebrate this wonderful day, we gotta dig a little deeper under the surface to find the best gift for our greatest man. No more annual ties we all know that he would not wear. No more gardening tools and Swiss army knives as if we think he's a member of the scouts. And, definitely, no more addition to the sock mountain and no more sock that goes missing within a week. We've stocked up just what you need to give the one guy who still ruffles our hair and thinks we are eight.
What better present to offer our practical dads than a good ol' fashioned gourmet and grub? This gift is as if you're recalling the times in childhood when you've gone on a picnic together. Capture those precious moments again with this delicious basketful of sparkling juice, jasmine green tea, delicious homemade cranberry almond cookies, espresso cookies, almond white chocolate, sun dried apples, and cheese nibbles. Price: 275.00 MYR 
Fun doesn't have to stop in the past when we can easily make new memories too! Your job is to think of that lovely place to bring your father while we come up with the snack. Here we've packed together a healthy selection of organic dried whole cranberries, seaweed brown rice roll organic Arabica coffee powder, vegetarian brown rice toast, sun dried apples, and honey candy lavender balls. Perfect for a nice day out in the park playing ball with your old man or a lad's night in watching your favourite game and having a laugh. Price: 305.00 MYR
Is your father into fitness? Does he take interest in staying healthy or is generally in good shape? Then he will undoubtedly enjoy this lovely set of energy boosters! With a deluxe bottle of Yomeishu, delectable longan with wolfberry and rock sugar bird's nest, and a grand dosage of essence of chicken, it has all anyone needs to be in good health. Show just how much you care about his well-being by delivering this traditional gift basket of goodies to his doorstep. It will surely be a gift he will never forget. Price: 545.00 MYR