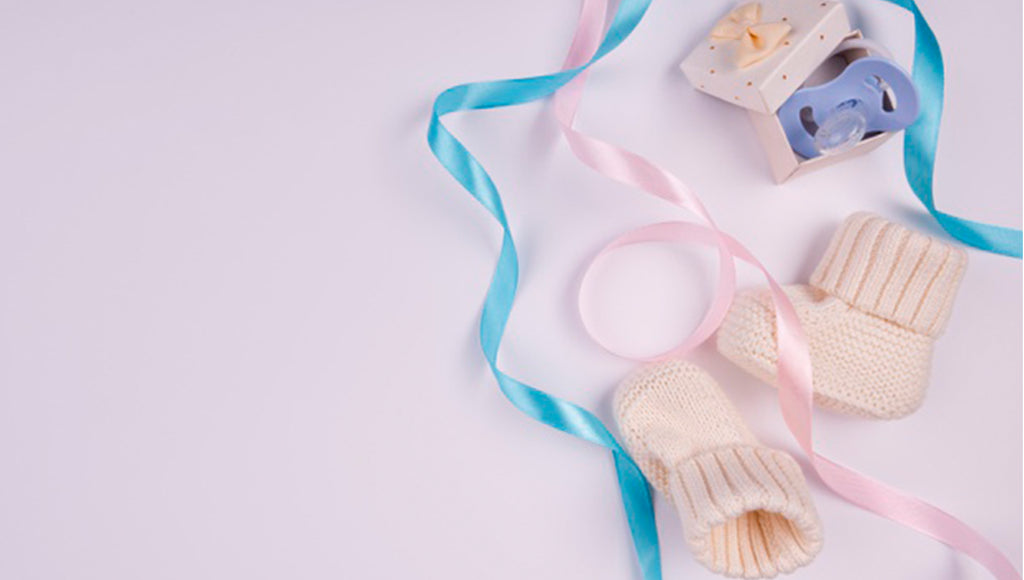 Essential Baby Hampers for New Parents and Babies
Posted on July 16 2020
What are the essential items for new parents and newborn babies?
Baby showers are beautiful. They give people to celebrate a new life. But shopping for baby gifts can be extremely hard especially if you do not have kids of your own. When a friend or family member is about to have a baby, you feel some sort of pressure to get them the best gift possible.
Here are some tips to guide you on how to choose the right gift for new parents and newborn babies:
This is where you should start. Decide how much money you're willing to spend on the gift. Don't go beyond your means trying to impress someone – spend only what you can afford.
Is the mom-to-be expecting a boy or a girl? If it's a girl, get her gifts with butterflies and kittens drawn on them. If it's a boy get him gifts related to football or fire trucks. On the other hand, if the parents don't know the gender yet, find neutral-themed toys and clothes.
Always get the larger size when you're shopping for clothes so that the baby can wear them for longer.
Be practical and think outside the box
Get every-day-use baby care items that will help the parents take care of the baby from day to day. These useful gifts can make a great impression and give new parents something to share with their babies.
Essential baby items
Still not sure about what baby shower gift to buy? Here are some essential and practical baby shower gifts and pregnancy items you can buy that have been classified into different categories:
Wardrobe essentials
When you're buying baby clothes, make sure that they're comfortable enough. Some wardrobe items that you can get include onesies, rompers, pants, shirts, sweaters, socks, mittens, newborn hats, and a fleece blanket.
Nursery essentials
The baby's room needs to be cozy and have amazing décor. Some of the baby nursery essentials that you should get include: a baby monitor, crib or bassinet, flat mattress, sheets, rocking chair, and a changing table.
Diapering essentials
Here are some items that are necessary for changing a diaper and make the experience simpler: disposable diapers, unscented baby wipes, diaper cream, and a diaper bag.
Bath essentials
Prepare for bath time with the right gear. Some appropriate bath essentials include a baby bathtub, baby shampoo and body wash, soft washcloths, hooded towel, and baby oil.
Feeding essentials
Babies, especially newborns like to be fed around the clock. Some ideal supplies include a bottle brush, baby bottles and nipples, breast pump, milk storage bags, formula, nipple pads, nipple cream, bibs, and baby burp cloths.
Additional essentials
You also shouldn't forget to get other additional essentials such as grooming kits as well as first aid kits and other baby gear. Some of the bonus items that you should get include a baby thermometer, nail clipper, petroleum jelly, pacifiers, infant car seat, stroller, baby carrier, and a playmat.
Gift Hampers Malaysia
Do you need to attend a baby shower or visit a new mom and don't know what gift to bring? Why not try either one of our amazing quality hampers?
Dinosaur Gift Set for Baby Girl - The new parents, as well as the baby, are going to love this gift set that's full of cozy items.
Intimate Gift Set for Baby Boy - This intimate gift box may look small but it actually holds more contents that you can imagine. It contains various items that are ideal for newborns.
Perfect Gift Box for Bedtime - This gift box was created with newborn babies' parents in mind. All the contents in this box make taking care of a new baby look like a breeze.
We are the biggest hamper supplier in Malaysia that is specialized in premium baby hamper gift deliveries. We offer the best options for baby hampers Malaysia. If you're looking for a baby hamper newborn gift hamper delivery service provider, then you need not look any further as we have all that you need.