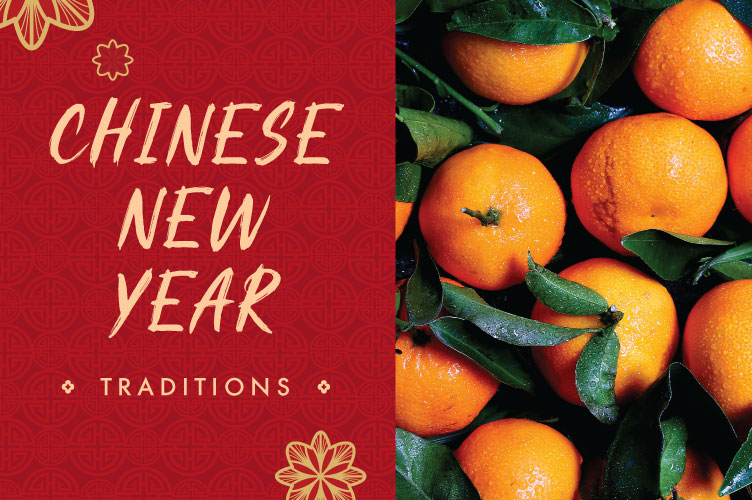 Chinese New Year Traditions
Posted on January 23 2018
The Chinese New Year is a major holiday in Malaysia. Chinese New Year in Malay means "back to the village", while for Malaysian Chinese people, it means "back to the home town". In Malaysia, Chinese New Year is a celebrated with the whole family. This guide will teach you about Chinese New Year customs and help you prepare for the festivities.
How Malaysian Celebrate Chinese New Year
Chinese New Year is one of the most celebrated holidays in Malaysia. Here are some ways that Malaysians celebrate the coming of a New Year:
Lucky Oranges. Cities are furnished with red lanterns and the slogan "Gong Xi Fa Cai" - which means "may you be prosporous". You can find stalls everywhere selling a wide variety of gifts for the New Year, especially oranges because of this occasion. Mandarin oranges and tangerines are symbolic of success. The fruits are shown as decor or given as gifts to friends, family, and business associates.
Tossing of Yee Sang. A unique tradition for the Chinese community in Malaysia and Singapore is the tossing of Yee Sang, a Teochew-style raw fish salad. The salad has a unique flavour and contains strips of fresh seafood (usually salmon), pickled vegetables and other ingredients. All ingredients sit separately on a giant plate. The ritual is to assemble around the plate while holding chopsticks, and then mixing and tossing the salad along while shouting "Loh Hei" (Cantonese for "toss up fortune") and announcing your wishes.
Reunion Dinner. When people return home, it's about eating. The primary occasion during Chinese New Year is the reunion meal where the complete family all fits in place to eat and spend the night collectively.  The reunion meal is presented on Chinese New Year's Eve.
How to Prepare for Chinese New Year
Like with anything else, preparing is an important thing to do especially for the Chinese New Year. It's out with the old and in with the new. Here are some ways you can prepare for the Chinese New Year:
Visit the Fortune Teller
One fun way to learn what lies in advance in the new calendar year is to find your Chinese fortune. In Chinese culture, knowing your zodiac sign can help you know what your future holds.
Clean your home
Cleaning your home is one of the most important preparations for the Chinese New Year. Aside from cleaning it to make the place tidy and ready for setting up decorations, it's also known that cleaning your home can bring you good luck in the year to come.
Get Some Shopping Done
Before Chinese New Year comes, these items must be bought: food for the Chinese New Year festivities, new clothes to usher in the New Year, gifts and red envelopes to distribute to relatives and friends. Red symbolizes fortune, and red envelopes, which are generally decorated with precious metal Chinese characters.
Celebrate the Chinese New Year with your loved ones and welcome a new hope that the New Year brings. Remember to be thankful for the year that passed, and get ready for the New Year that awaits.