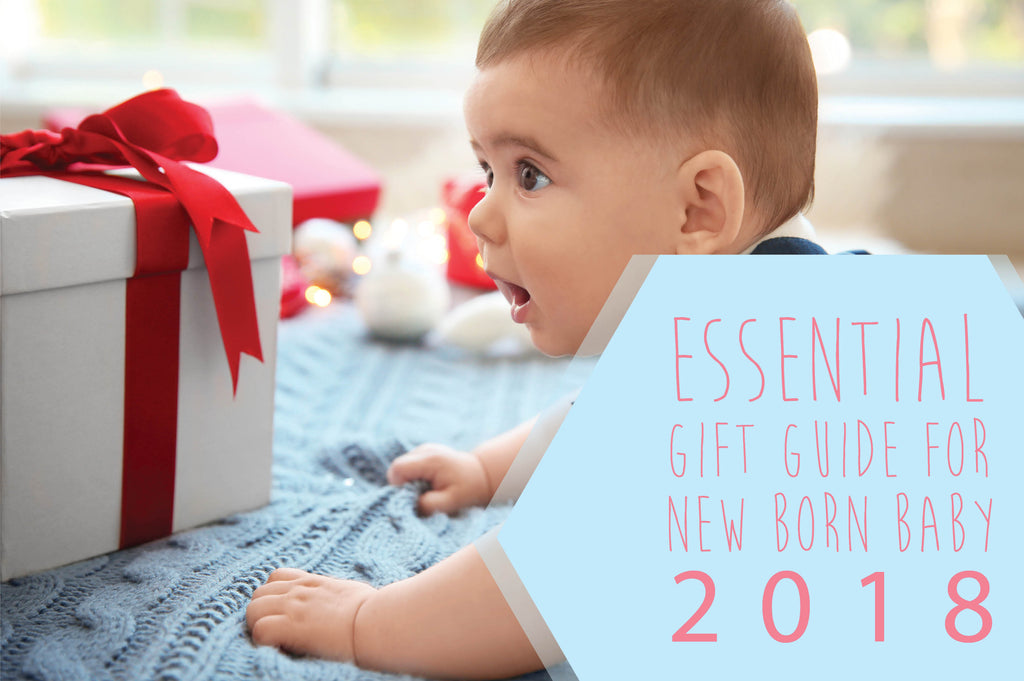 Essential Gift Guide for new born baby 2018
Posted on April 09 2018
Essential Gift Guide for new born baby 2018
Having a new-born around undoubtedly marks one of the most sleep-deprived moments of a parent's life, but at the same time, it is very, very rewarding.
There is a lot more to consider, especially in the first few months. As parents, you would be prepared to seek high and low for all the best possible products for your baby.
New-born babies require a lot of care, organizing and management. Even a simple bath-time involves a multitude of items to carry out the washing. From clothes to diapers, to food, bathing items, and toys, it's no wonder that the shopping list is getting longer, chores are piling up, and parent stress levels are constantly on the rise.
At Gift Hampers, we understand. We know the difficulties you have to face and we want to lend you a hand, at least in some aspect of your increasingly busy lifestyle. That's why we came up with a range of amazing, practical and good quality baby hampers. Dig in to find all the essentials you need at any given time, clothes to bathing gels, to shampoos and powders, lotions and creams, towels and wipes, teddies and pillows.
There are quite a few hampers to choose from, so take your time to check which ones may suit your little one best. Here are a few recommendations to start you off:
Deluxe Bath Set for New born Baby
Setting a regular bedtime schedule and trying to get your little darling to sleep can be a nightmare, especially for new parents and their new born. But fear not – this lovely set is here to help! Piled with bath-time treasures, a romper set, a fluffy plush teddy to hug, a bottle set, towels and wipe, the bamboo wicker basket contains all you will need to freshen up your baby prior to having a much-needed snooze. For extra security, a handy travel kit is included. Price: 409.00 MYR
Intimate Gift Set for Baby Girl
All girls, no matter how small, are princesses. With that in mind, what present can possibly be more fit for that precious little girl than this wonderful gift set? The round gift box contains the essentials to perfecting a girly pampering session! Inside, you will find a romper set, shampoo, bath gel, a variety of powders and lotion. This is indeed a thoughtful and practical gift to new parents, for welcoming their lovely daughter into this world. Price: 316.00 MYR
Dinosaur Gift Set for Baby Boy
Here's one for the boys: a dinosaur gift set! Getting down to bathing and cleaning is not always an easy task, especially if we're dealing with an active little one. Aimed at creating a better experience for flustered parents, this weave basketful of toiletries is ideal for that special newborn. With shampoo, bathing gel, and talc both in normal and mini sizes, face towels, wipes, a feeding bottle, a pillow and an adorable plush dinosaur, you're sure to be prepared for those little surprises wherever you go. Price: 439.00 MYR
Celebrate the child's birth with this fantastic set. The iconic teddy bear is always a great gift to babies and newborns alike. With its soothing qualities, plush interior and soft, furry body, this toy is every baby's best friend. Complete with baby-friendly shampoo, shower gel, talc, and lotion (including travel items), milk powder container, pillow, and of course, the beloved teddy, this hamper set is the perfect gift for any parent living at a hectic pace. Price: 299.00 MYR
Grab a hamper for your new born or for that family with a baby. Having the wide range of items placed in each set, you're bound to find something suitable.